Hello, friends!
Jennie
here with a look at Project Life and Project 12!
I decided to start Project Life in 2013. I had tried it 2011 and it wasn't a good fit for me then. I was scrapping A LOT of pages PLUS I was working with a kit. I learned quickly this wasn't really for me. So, I decided that this year it felt like it was time. If you'd like to see my initial pages plus read my philosophy for MY album --
check it out here
.
I am on a 1 week - 1 page type of plan. It works for me -- it keeps it simple and full of photos and stories -- that is what I'm shooting for. Here's my week 3 and week 4 pages: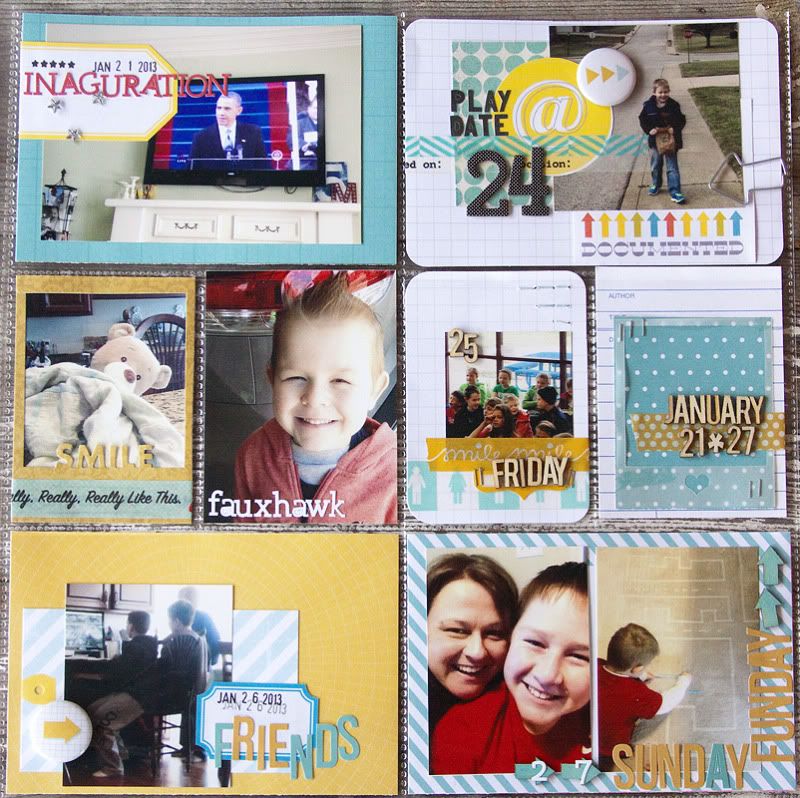 I am a firm believer that this project MUST work for you. My philosophy seems to be working great for me and I'm so happy with that. I'm completely caught up and enjoying the few minutes a week I'm spending on the project. Most of all, I'm happy with the stories I'm capturing.
Now some of you may not be participating in Project Life and that is just fine - not everyone has desire or the situation to do so. But perhaps you'd like to do a layout a month, focusing on the highlights, like Project 12? I've got a Becky Fleck sketch to help you with that!
LOTS of room for photos, embellishments AND making the sketch your own.
Playing along? Link up in the
Memorable Seasons gallery
, I'd love to see!