Hi Everyone! Carol here! Here's Project Life for May / June!
I haven't done Project Life for a couple of years now. I did it for three years, and loved it, but then it reached a point where it was too much. I've meant to do Project 12, because I LOVE that concept, but still, haven't been able to get that together. Maybe next year!

So, I'm just going to show you a GREAT sketch, and what I created using that sketch!

This is the fabulous double page layout by the amazing Becky Fleck of PageMaps fame! This is one of the May 2013 sketches:




So, I decided to document the passage of time. This is "A Year In The Life". I added the ". . . well almost", because that last photo was taken when Emily was 11 + months! Just shy of one year old!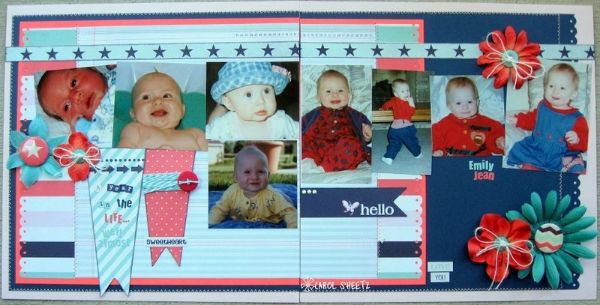 Here's a closer look at each side of the layout: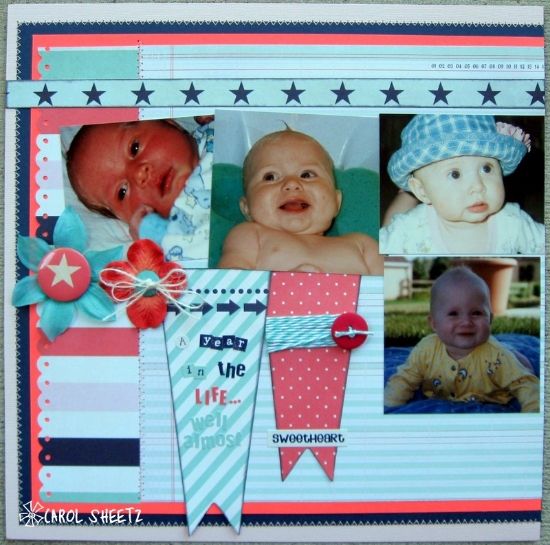 I used my fabulous DT kit which features Fancy Pants Trendsetter! Love this collection!


So, your challenge is to use that fabulous sketch! That's it! Let it inspire you somehow! If you don't want to make a two-page layout, just pick one side!
Create a new layout for this challenge.
Upload your layout in the gallery and link back here by June 30th for an entry into this month's prize drawing.

Have FUN!