Come join us at
Memorable Seasons
as we just kicked off our first challenge for our Color Your World Crop! I issued the first challenge of the 6 total and I challenged our members to go monochromatic, BUT... with a pop of color! I don't normally do monochromatic, actually I think I've only done one previous to this, but it just seemed to go with my kit.
I received Fancy Pants Park Bench with a little bit of Etcetera thrown in and I loved the turquoise and yellows, but how better to make them pop, then on a neutral background???
Here is what I created...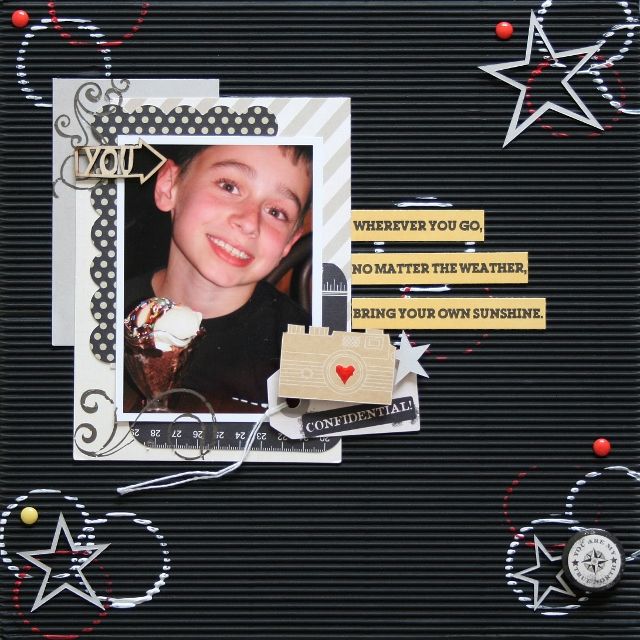 Course I guess I could let you in on a little secret, we just moved and I had no clue where most of my scrapping goods were, but I NEEDED to scrap. So when I received my kit I just went for it. I found my ink pads and gesso and my Big Shot and just created. It was so fun to create with such a limited amount of goods, yes I LOVE all of my scrapping products/tools, but it was so quick and refreshing to just create for fun. You should try it sometime and see what kind of scrapping you do! I will be back with a few more layouts that I made from this kit next week.