I can't wait to see what you come up with for my COLOR TRIAD challenge! Please show us how you can rock this color scheme that uses three colors that are evenly spaced around the color wheel!
Here's my example, I cannot wait to see what you make!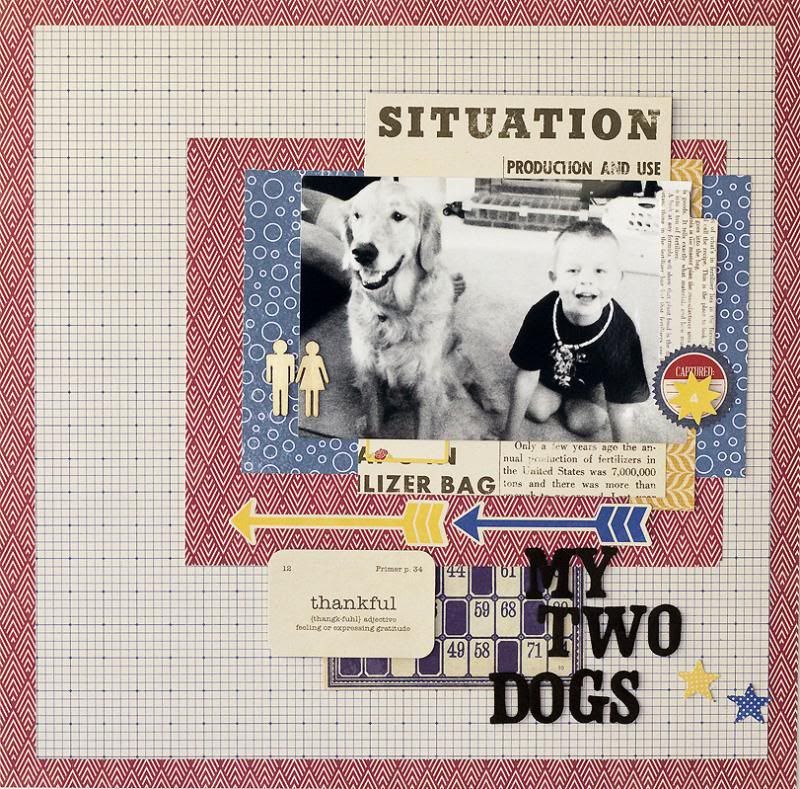 I stuck to blue, red and yellow as my triad. What will yours be?
RULES:
1. Each challenge you participate in will earn you 1 point.
2. Each challenge will have 1 favorite chosen which will be awarded 2 additional points.
3. Create a new layout or 2 cards for this challenge.
4. Upload your project to the gallery and link back by Monday, May 6th in the morning.
THE CHALLENGE:
Create a layout/2 cards using a triad of colors!
Jennie