Hi everyone,
Wendy
here today with my last sketch for
Memorable Season's Sketch-a-thon
. We have 15 sketches that have been issued and 6 more to come so there is still time to jump on over and play along. I used my Little Yellow Bicycle Winterings kit for this layout - I loved the paper with the trees and didn't want to take away from the design of the paper, so I found a picture of our last Christmas tree hunt and nestled my picture in the trees, perfect!
Here is the sketch I created,
I omitted the second photo and instead used a long title in its place,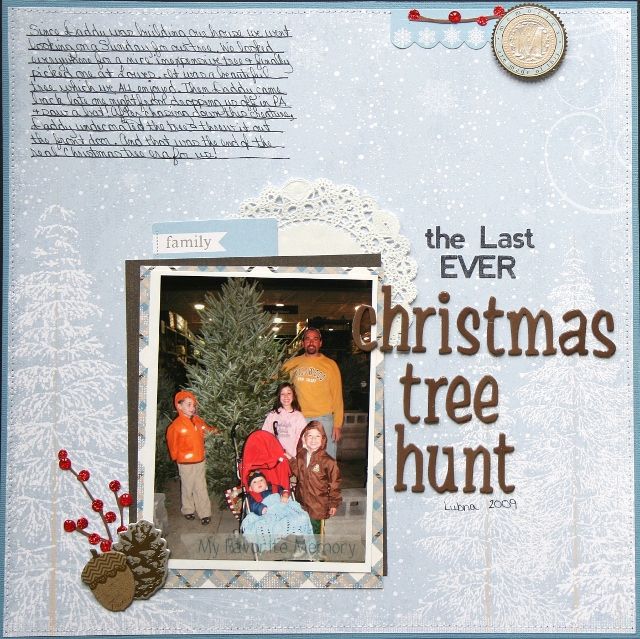 Hope you stop by and join in you have until January 31st to be eligible for our prize drawing!