I've said it before, but I'll say it again, I love Pinterest!
I think of cool things to do on my layouts, and then I find MORE inspiration on Pinterest! I love that you click on the photo and you then go to the site/blog where that photo was pinned from! This clicking has led me to some inspirational blogs! :D
Well, you know me with my stitching! I'm in love with my sewing machine!! ♥♥♥ I remember a long time ago, I saw a layout that had a stitched through title. I thought it was so cool! There is just something about the look!
Here's what I found on Pinterest:
Which led me here:
CRATE PAPER COLOR CHALLENGE AUGUST
Which led me here:
LILY BEE BLOG
Which led me here:
MAGGIE HOLMES DESIGN
Which led me here:
STUDIO CALICO BLOG
Here is me trying this a long time ago:
Here is my latest: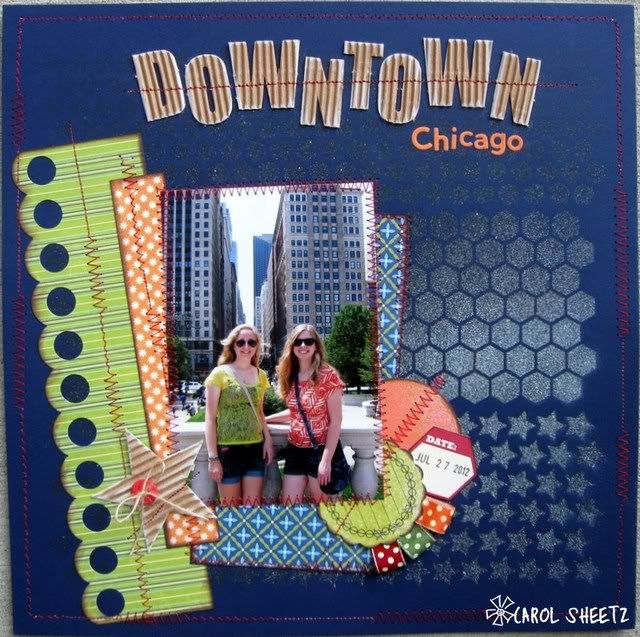 To me, the stitched through title really just ties the whole layout together!
Of course, I used my Jillibean Soup September DT kit!!
So, your challenge is . . . add some interest to your layout title with STITCHING!! Machine stitch, hand stitch, cross stitch . . . whatever you want to do! Just get stitching!!
Have fun!!