Now that we have had our appetizer, it is time for the main course. This week we are going italian!!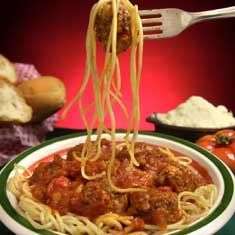 DH is italian and there was nothing like his grandmother's homemade sauce and his mom's meatballs. We even had pasta on Thanksgiving!!!
The recipe I want you to use is this
spaghetti: strips of paper - can be different sizes, punched, pattern or plain
meatballs: circles - buttons, die cuts, brads, etc.
sauce: paint or mist and be messy!
Here is my plate --
I used Lily Bee Destination to document my son at his new job. My husband stopped by and took a few pictures:) Sketch from Pagemaps!
Please upload your layouts to the gallery by June 26 and link back to
this thread
.
Have fun!!