Susan here, and we at
Memorable Seasons
are truckin' along this month with our scraproom organizational topics. Today we're looking at all the great ways to store and organize ink pads.
Here's
where you can find lots of cool ideas for doing just that. Makes me want to go out and buy more ink pads just so I can have the fun of organizing them all! Heh, heh!
We've also got a new
challenge
for you today- use your ink pads in a new and different way. I have a set of inks that are small 1" squares. I made my own patterned paper by stamping three colors in a grid. It was fun and made for a different looking layout. Take a look: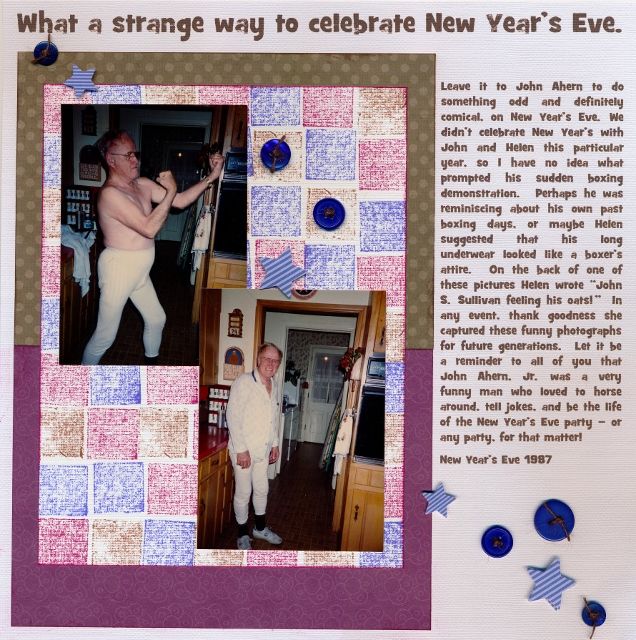 I used red, blue, and brown inks and really like the way it turned out.
So, pull out all those inks, sort them, organize them, and then USE them!