It's always so exciting the first day of the month! We the DT gals had some seriously good stuff to work with this month and I thought a would share a bit with you from each of us.
First up Joni--she got some MME love pps-great stuff and she ROCKED it!
Look how darn cute that twirly twine is!
Then we have some more lovey dovey stuff from the great artist Audrey working with Crate Paper's Paper HEart line
This one just melts my heart and that use of the negative punch is FAB!!!
Next up is some more sweetness with our new girl Wendy who got to work with the Lily Bee Head over Heels line. How perfect that she scrapped her love of her life.
(This layout of Wendy's is being published in SNR...YIPEE!!...so we had to remove it for a while...)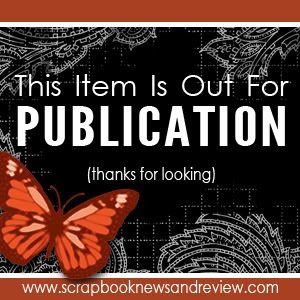 The cluster of course is my FAVORITE part-cuz if you know me I love a good cluster-LOL!
And then we have Miss Sally with some more MME product-the Kraft Fundays--ck out the cute button.
And to think I gave these pps away in a rak-now becuz of Sally I want them back-LOL!
Raechelle our other newest DT gal pal got the beautiful Bo Bunny Snowfall line. I bet if the Bo Bunny people saw her work they would wanna steal her away from us!
I definitely want these papers now-my checkbook will thank you later Raechelle-LOL!
And then there is me--I got the Echo Park Yours Truly line. Fun Valentines day pps-but of course I didnt have to use them for that. So I had fun working with these colors (so not the norm for me as a mom of boys)
Well there you have it for day one of February and trust me it will just keep getting better-we have lots more to share throughout the month.
Now if you need any of these products of course you can hop on over to the store and pick 'em up-now get ta shopping ladies!
toodles,
Tami