My challenge today for you is this... alter an embellishment!
Here's my example:
I started with one of the Simple Story pockets, but as you can see in the picture I altered it to have a chalkboard background instead of the plaid.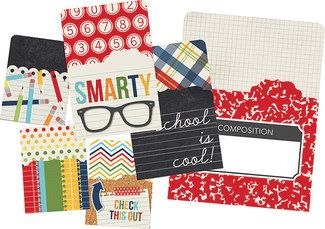 This allowed me a blank canvas to then add in a bingo card, chipboard paper clip, books, and a ribbon that I had lying around.
So what are you going to alter today? Please let us know how and what you altered when you post your creation!