Hey everyone! I have a fun sketch for you today -- I know I had fun with it! I found this one on Pinterest (one of my most favorite places to find any kind of inspiration!)
Here's the pin:
http://pinterest.com/pin/145030050472656813/
The Sketch:
And my take: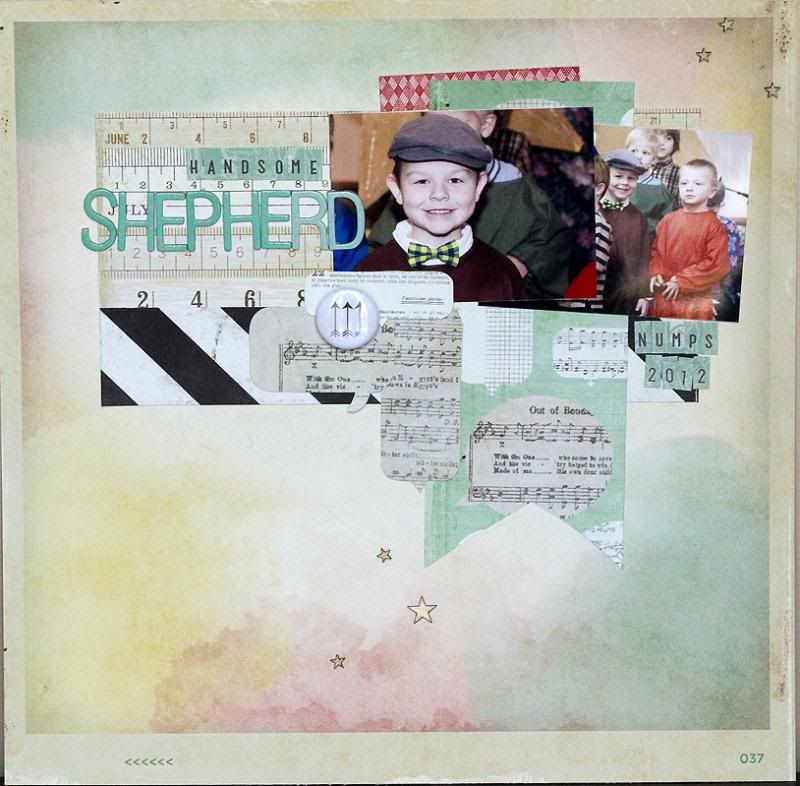 I'd love for you to play along! Create a new layout or 2 cards for this challenge, Upload your layout to the gallery and link back here by April 30th.