This month we are using Pinterest as our inspiration. My challenge is to use a tool and I wondered if I could find different ways to use a punch other than what it was intended for. In my search I found this cute card
The scallop circle punch was used for the wings and tail.
So I used my scalloped circle punch to make flowers!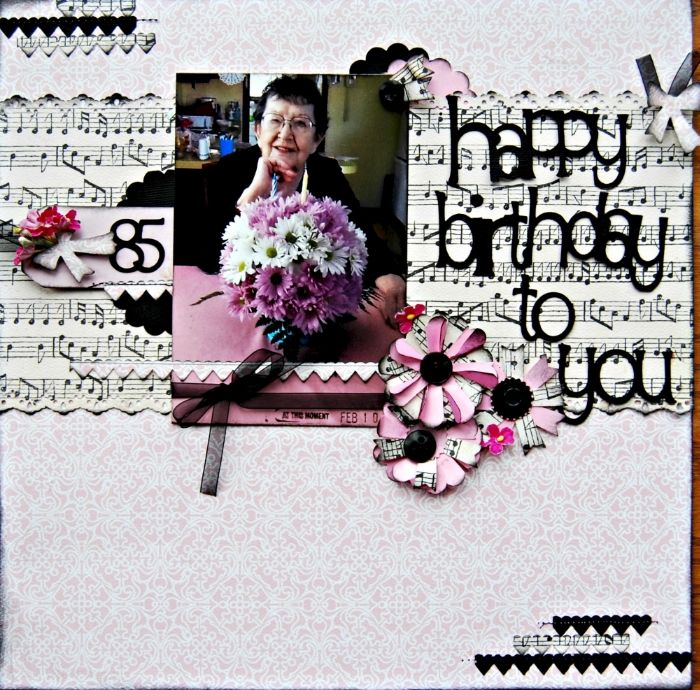 After punching the circle, I made slits and scrunched. For one of them I folded the cut piece in half to form petals. The other flower petals are actually the ribbon part of a medallion punch.
The challenge is for your to make a layout or two cards using a punch with a twist. Please tell us what punch you used and the twist. Be sure to upload your work into the gallery by April 30th and link to the correct thread to be eligible for the monthly prize.