Hi Everyone! Carol here with today's technique challenge! I love using different scrapbooking techniques when I create! One of my favorites is
paper layering!
I love adding more dimension by layering colors, patterns, and papers that I love!
Here's a layout I created using this technique!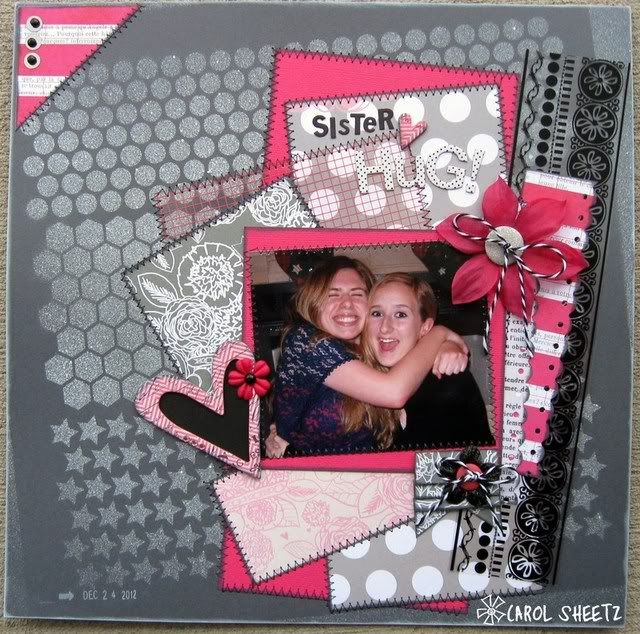 Look at the layers! On top of the cardstock background there is a misted layer and then NINE paper pieces/layers! I love the way this looks! ♥ Sticking with a paper collection really makes this easy, and double-sided papers are fantastic to achieve this look! Adding smaller/thinner layers is also fun! Check out the Hambly transparency and the two bordered punched layers to the right of the photo!
Of course, I used my fabulous February DT kit which features the gorgeous Pink Paislee Secret Crush collection! I love this collection! I am having so much fun with these papers!
Isn't it also fabulous that my layout totally works with Megan's tool challenge! I got out my fabulous Crafter's Workshop Punchinella template and had fun with my Studio Calico Mister Huey's!
Anyway, your TECHNIQUE challenge is to use paper layers! Layering is fun and easy! It adds so much visual interest to your layout!
- Be sure to use at least 3 to 4 layers!
- Create a new layout for this challenge.
- Upload your layout to the gallery and link back to this thread by February 28th.
-
HAVE FUN! BE CREATIVE!