Joni here...hoping everyone is having a great spring!! Prayers to those in the areas of the country effected by the crazy weather!
So, have you heard the news??....
We're having a crop here at Memorable Seasons this weekend
.. May 6-8th. If you hit the message board on Thursday 5/5, you may even find some of the challenges posted by then!! Hope you can join us for some inspiration and lots of fun!!
So I wanted to share my "pre-crop" warm-up challenge, which is also this week's regular weekly DT challenge. And I didn't want to overwelm you before the big crop, so I went "SOFT" on you!!!
Yep...the challenge is to go SOFT!! Whatever that means to you? You could go for a theme of "soft pillows" or just use "soft pom-poms" as an embellishment! Just get creative with your "SOFTNESS"..!
For me...SOFT means Pastel colors & Flowers... But since I primarily do BOY layouts this could be a stretch?.... Here's my layout!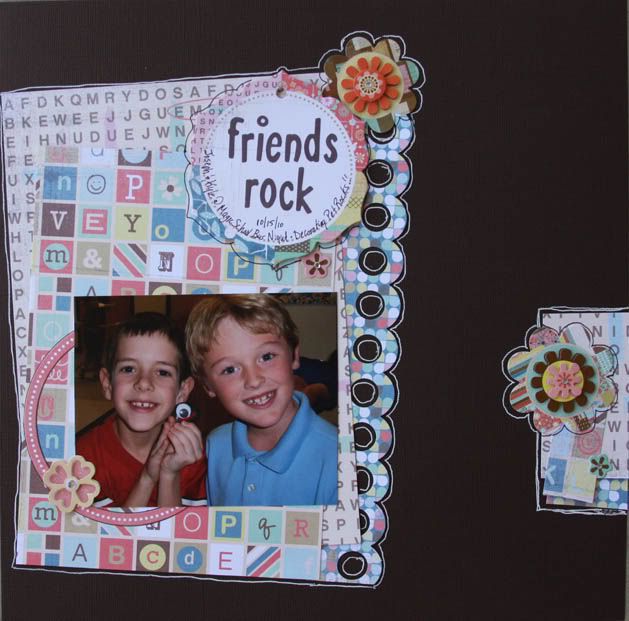 Also, I wanted to share this week's Layout of the Week... this gorgeous layout is by Caroline (wascrapper) and I just love the grid design & the bright colors with those black & white photos!!
Congrats Caroline!!
See you all this weekend!!
Happy National Scrapbook Day and Happy Mother's Day!!!